4 Stars

Superior
VILA VITA Pannonia
Spa hotel in
Pamhagen

> Burgenland > Austria
The perfect hideaway in the more than 200 hectare nature hotel.
Enjoy top-class private living with numerous innovations.
Hotel features

Dogs welcome

The VILA VITA Pannonia is animal happy. For your holidays with your dog in Austria.

Horse riding

The VILA VITA Pannonia is suitable for special rider offers. For your riding holiday inAustria.

Chalets

The VILA VITA Pannonia also offers exclusive chalets. For your chalet holiday, of course, with hotel service in Austria.

Children animation

The VILA VITA Pannonia provides a kids club and childcare. For your family holidays in Austria.

A la carte restaurant

The VILA VITA Pannonia spoils you with culinary delights in its own a la carte restaurant. For your culinary holiday in Austria.

Yoga
Tennis

The VILA VITA Pannonia offers on-site tennis courts. For your tennis holidays in Austria.

Charging station for e-cars

The VILA VITA Pannonia provides you with its own e-charging stations. For relaxed excursions in Austria
Impressions
Videos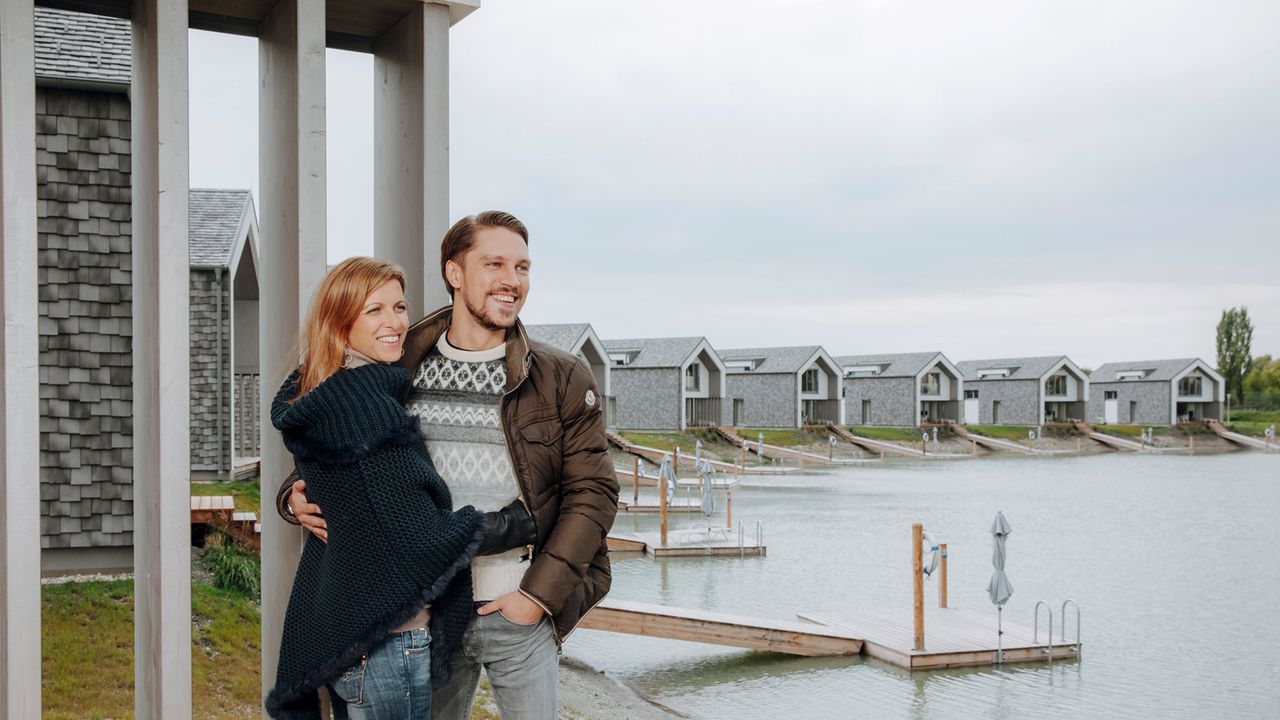 By accessing the video, you agree to allow YouTube to create cookies on your device. You can read the privacy policy from YouTube here:
policies.google.com/privacy?hl=en
Details More about the VILA VITA Pannonia
Spend carefree holidays at VILA VITA Pannonia. The diversity of the holiday resort is impressive - for sports enthusiasts and bathing beauties, for wellness lovers as well as for big and small gourmets. The natural area in which the VILA VITA Pannonia nestles is over 200 hectares:

With cozy Pannonia country houses including a kitchen, several bedrooms and a private garden, with the newly designed Pannonia suites or luxurious residences on the lake. The in-house bathing lake invites you to linger. The innovations in the wellness and sauna parc ensure even more feel-good time. Whether in the new panorama sauna, the renovated reed hut sauna or the new outdoor whirlpool, relaxation is the order of the day!

When it comes to culinary delights, the VILA VITA Pannonia leaves nothing to be desired. The offer ranges from the VITAL bistro, to rustic delicacies in the Csarda, to the gourmet restaurant "die Möwe" right on the hotel's own bathing lake.