Home page
Leading SPA Blog
Elderflower syrup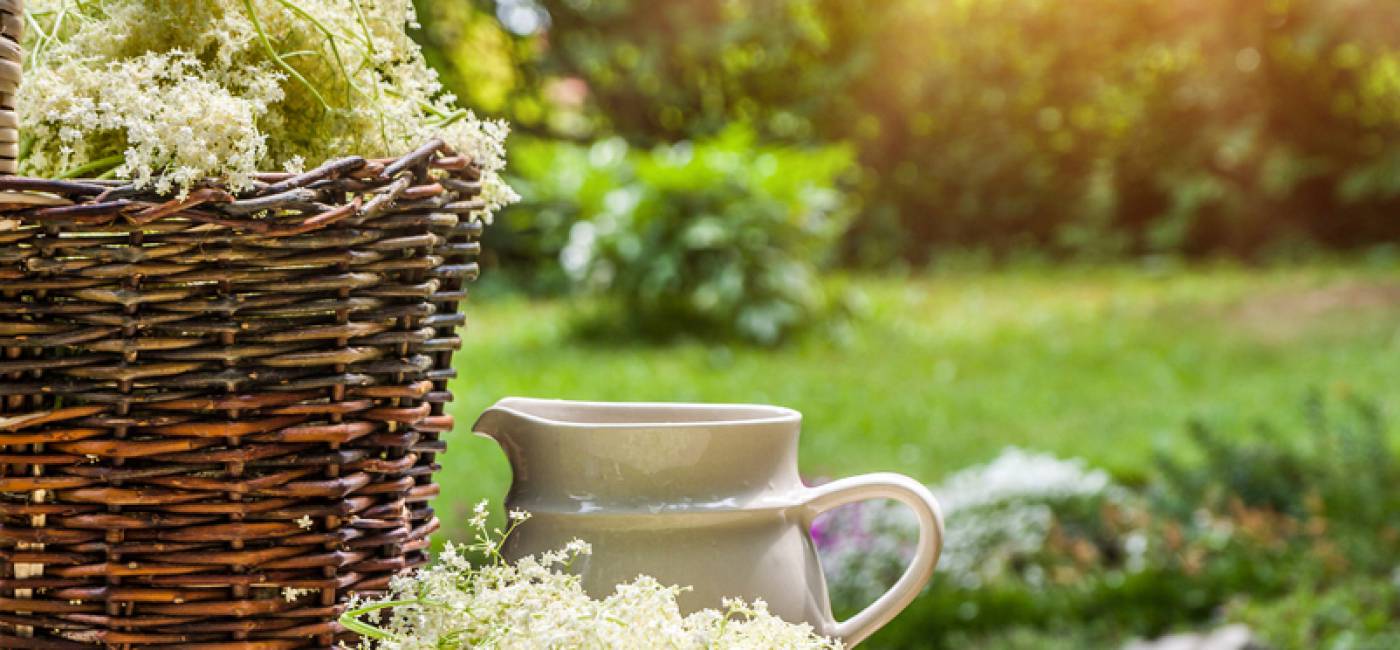 The elder represents a gateway to the underworld and has the property of keeping away negative influences from the outside. It is considered a protective shrub against evil spirits and demons. It produces snow-white flowers in spring and black berries in autumn. You can make elderflower syrup yourself with just a few ingredients.

Ingredients for 1 liter of syrup:

1 lemon (organic),

1 orange (organic)

1 kg of sugar

25g citric acid

25 elderflowers
Manufacturing: For the production you need a large pot that is as heat-resistant as possible, a fine sieve and bottles to fill.

1. Gently shake out the collected flowers

2. Boil the water, sugar and citric acid

3. Wash the lemon and the orange in hot water and cut into slices with the zest.

4. Layer the elderflowers, lemon and orange slices in a container and pour the syrup made of water, sugar and citric acid over the flowers while it is still hot.

5. Let the syrup sit at room temperature for three days. You can always stir in between.

6. Then pour the syrup through a fine sieve and boil the liquid again.

7. Pour the hot syrup into bottles and cap them immediately!
Interesting: There is still a popular saying that you have to take your hat off to elderberries because they can heal many diseases. He was sacred to the people and was called the "apothecary of the poor".
Share Post: