Home page
Leading SPA Blog
Dandelion honey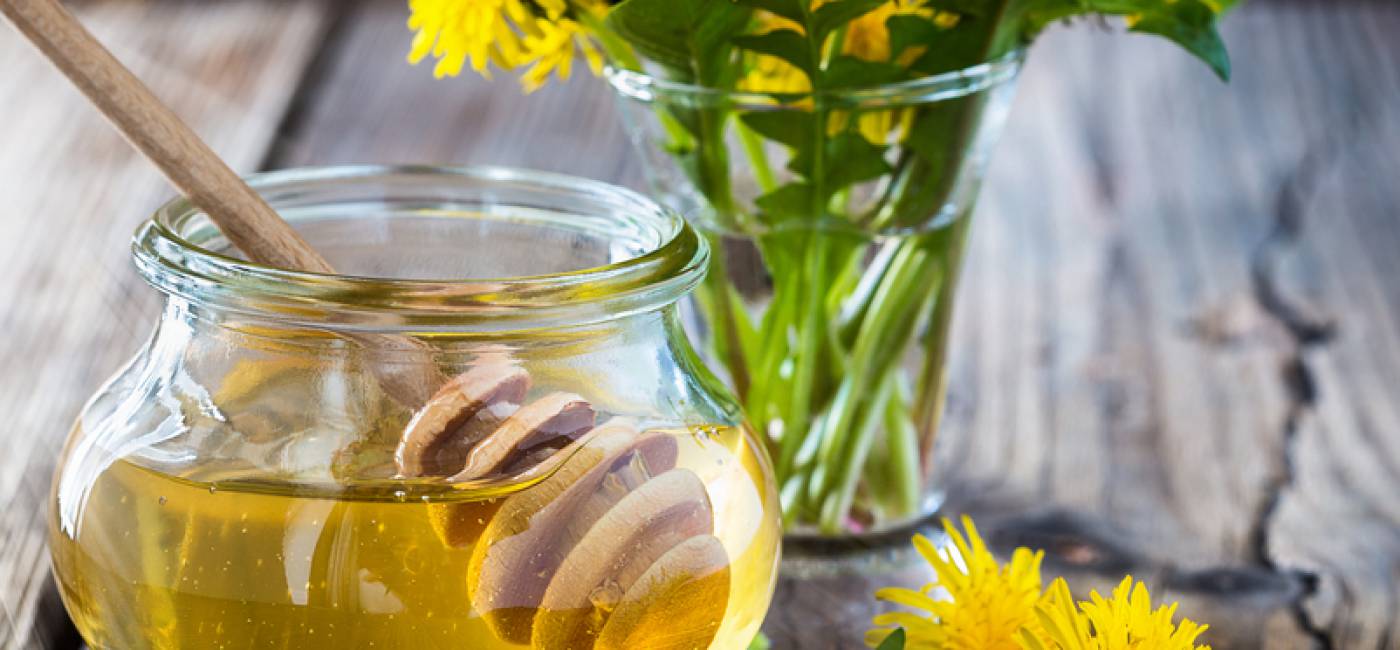 Ingredients:
5 pack whole cane sugar (Rapadura or Muscovado) approx.

600 dandelion flower heads

Large mason jars
Important: Do not boil dandelion honey! All vitamins would be lost.
Preparation: Cut off dandelion heads, fill the mason jars with sugar and blossoms in layers. The first layer at the bottom and the last layer at the end must always be sugar. The sugar layer must always be twice as high as the flower layer and the flower layer should be so thick that you can no longer see through the sugar.

Stretch a cotton cloth over the opening of the mason jar so that the dandelion honey can "breathe" nicely. Then place the dandelion honey on a sunny windowsill for several months.

When the "filling" has completely sunk and the dandelion liquid is left at the bottom, the contents can be pressed through a cloth.

Now pour the honey into small, sterile jars, then store in a dark and cool place.

Tip: 2 tablespoons of dandelion honey daily protect against colds and the like!
Share Post: