Home page
Leading SPA Blog
LEADING SPA AWARD Rheinland Pfalz 2021: Jordans Untermühle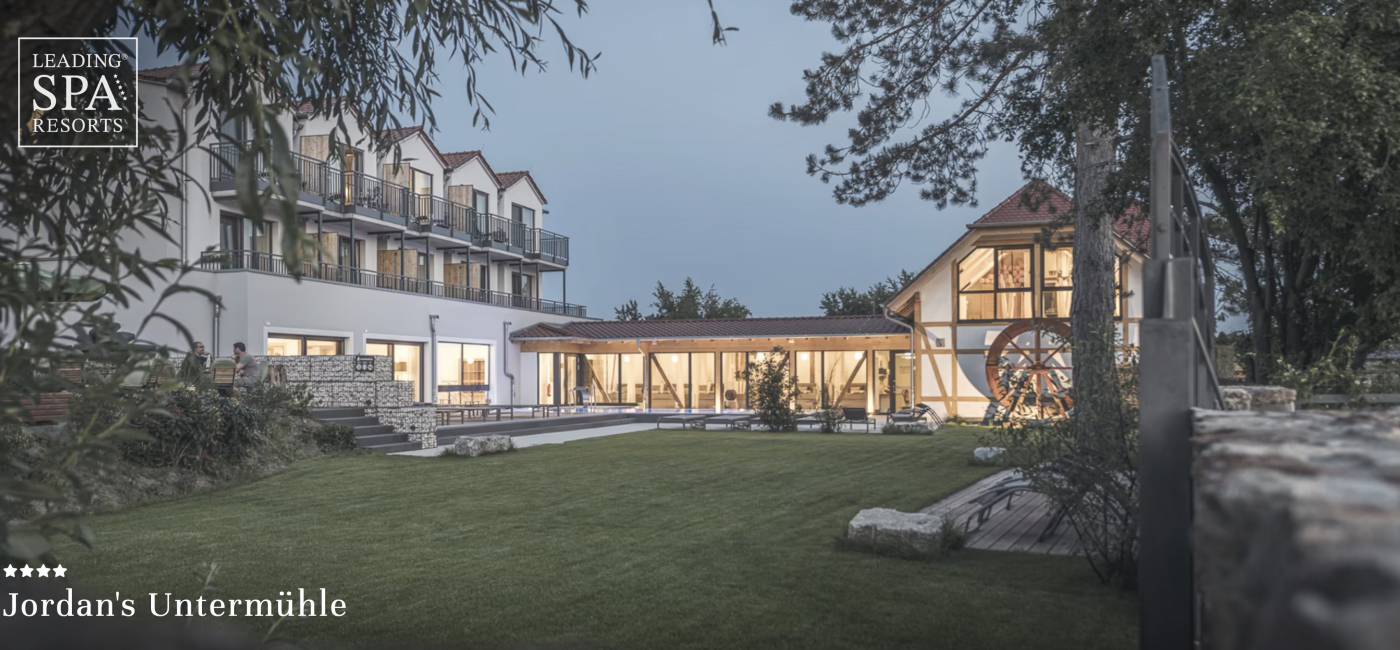 Reason for joy for all friends of relaxation: Jordan's Untermühle was chosen from over 43,000 reviews as the winner of the LEADING SPA AWARDS RHEINLAND PFALZ 2021.

The relaxing and healing effect of a wellness hotel can be recognized by an internationally recognized sign: the Leading Spa Award. It has been awarded to top-class wellness hotels for 11 years - by a jury of over 43,000 holidaymakers who cast their votes on the Leading Spa website between January and September. Wellness, cuisine, service and the overall concept are evaluated. This year the jury chose 12 hotels in Germany, Austria and Italy, including Jordan's Untermühle in Köngernheim.

Vacation is when you arrive and would like to stay. And because this feeling is no coincidence, Jordan's Untermühle makes every effort to spoil its guests with moments of well-being and pleasure. The hotel seems almost nostalgic and the history of the many small mills that have shaped the neighborhood for centuries lives within its walls. In this picturesque place everyone will find their very own moments of happiness, whether walking, enjoying a good glass of wine or in the Herz & Vine Spa. With massages, beauty treatments, yoga and very special saunas, the senses go on a journey, far away from the hustle and bustle, into the spa lounge, sauna mill and bathing area.

A holistic spa includes enjoyment and cuisine, location and atmosphere, service and hospitality. Jordan's Untermühle has proven itself to be the favorite on all levels and thus more than deserves the LEADING SPA AWARD RHEINLAND PFALZ 2021.
Share Post: