Home page
Leading SPA Blog
LEADING SPA AWARD NORDRHEIN-WESTFALEN 2021: Deimann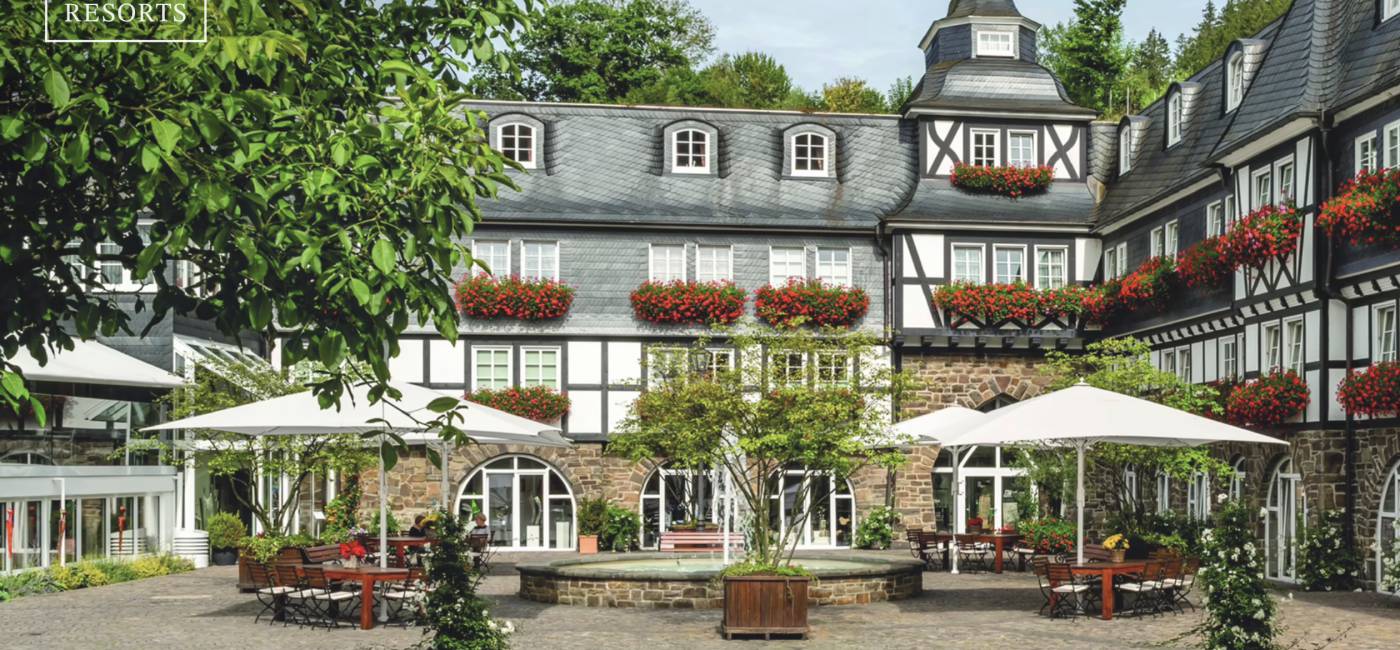 In picturesque North Rhine-Westphalia there is now the opportunity to unwind in an award-winning wellness hotel.

The Leading Spa Award has been given to the most popular wellness hotels in Germany, Austria and Italy for over 11 years. Since 2021 there has even been a chance to win for one hotel per federal state, instead of just once per state as before. For everyone who enjoys relaxation, spa and wellness, there is a hotel highlight in North Rhine-Westphalia, as the result of over 43,000 votes on the Leading Spa Award website shows. The LEADING SPA AWARD NORTH RHINE-WESTPHALIA 2021 goes to the Romantik- & Wellnesshotel Deimann in Schmallenberg.

The Romantik- & Wellnesshotel Deimann has already made it into a few souvenir photos and yet no camera is able to capture its special charm. There is a very personal atmosphere in the premises and you feel welcome even before you have entered your own room. The beating heart of the Deimann is the 3,700 square meter leisure area with vitality oasis and fitness area. There is a bathing area with a garden bistro, indoor and outdoor pools and, of course, saunas for a wide variety of temperature preferences. The Deimann is a place created for instant well-being. The highlight of many guests: the first-class cuisine.

From A to Z, a consistent and evolving concept that harmonises relaxation, tranquility and enjoyment. If you just want to clear your head, do some wellness and relax, you can do that particularly well in the award-winning Romantik- & Wellnesshotel Deimann.
Share Post: