Home page
Leading SPA Blog
Leading Spa Award 2022 Vorarlberg: Sonne Lifestyle Resort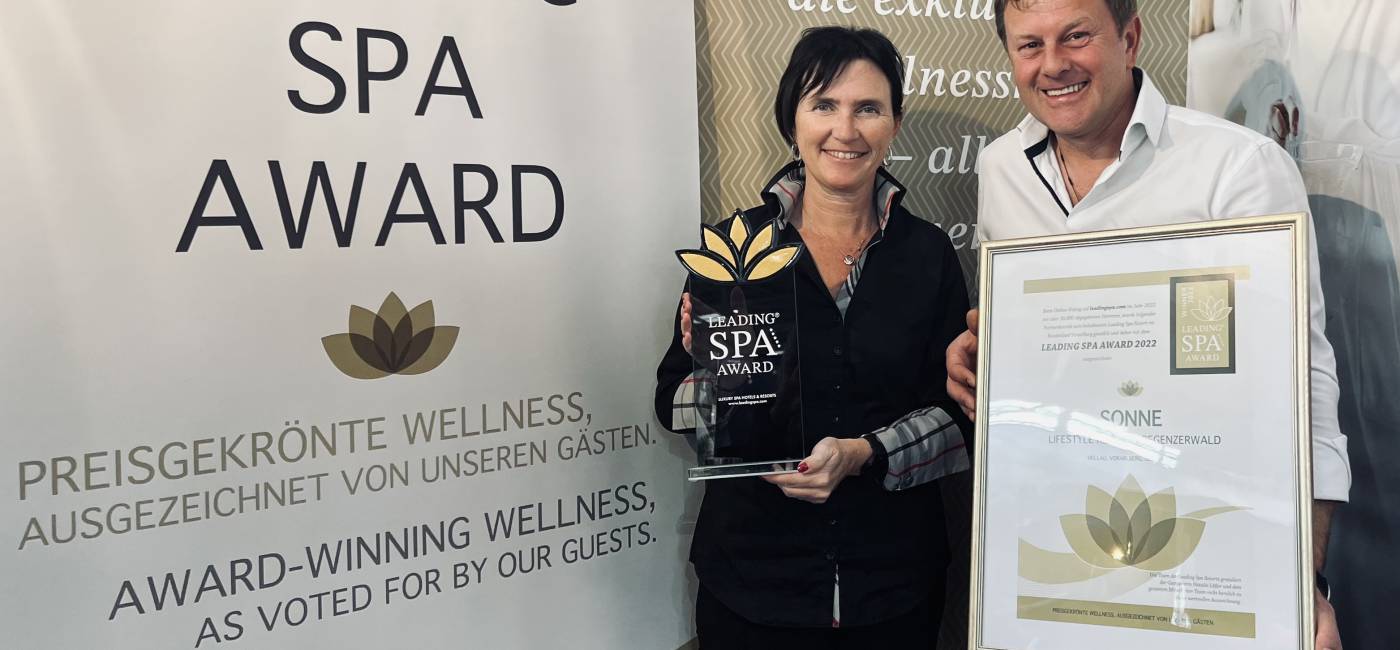 Where lifestyle, moments of pleasure and nature combine, there is relaxation at home.
And the Sonne Lifestyle Resort Bregenzerwald has given this theme a home.
The 4-star superior adult hotel is the place where the sun always shines - whether outside or inside.
Surrounded by the picturesque Bregenzerwald and embraced by the Alps, it offers its guests a 1,500 square meter wellness area with saunas, steam baths, massage beds, indoor and outdoor pools.
Even outside of the wellness zone, everything revolves around pure relaxation on vacation.
And because it looks different for everyone, the Sonne Lifestyle Resort plays the variety card: breakfast buffet, 5-course gourmet dinner, fitness area, library and in front of the door the Eldorado for mountaineers and nature lovers.
It's easy to immediately feel at home in the Sonne Lifestyle Resort.
This is also shown by the more than 38 thousand guest votes that were collected for this year's LEADING SPA AWARD.
The Sonne Lifestyle Resort in Mellau emerged from them as one of the 16 winning hotels and is thus officially one of the most popular wellness hotels in Austria, Germany and Ital
Share Post: