Home page
Leading SPA Blog
Leading Spa Award 2022 South Tyrol: Feuerstein Nature Family Resort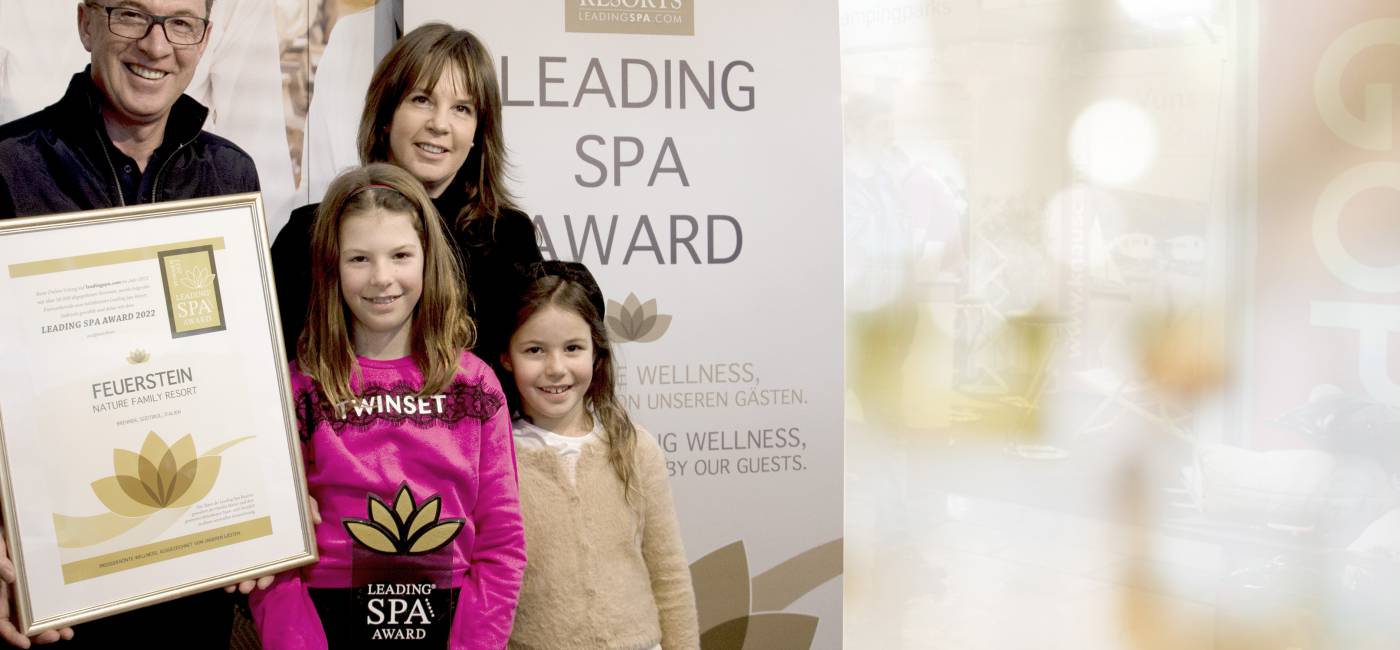 Where wellness and family are a contradiction in terms for many, the Feuerstein Nature Family Resort sets completely new standards with a refreshing feel-good concept.
In the natural setting of the Pflerschtal, wellness has a very special meaning: relaxation awaits you both indoors and outdoors.
And in every imaginable form.
The special thing about the family hotel Feuerstein is that there are also moments of well-being for the youngest guests - for example in the supervised children's barn or in the wood workshop.
While they make friends there and play with natural treasures, the parents can relax in the mountain spa.
There, too, there are family saunas, family bunks and loungers for everyone.
This special atmosphere has a very special effect on the family and incidentally also on health.
The Familienhotel Feuerstein would of course not be a LEADING SPA AWARD winner if the cuisine, the hospitality and everything else were not right.
It doesn't matter whether you sit down to the table in the restaurant or go on an adventure together - cordiality and creativity can be felt everywhere.
From the 38,300 votes collected, it was very clear that this refreshing concept deserved an award and so the LEADING SPA AWARD SOUTH TYROL 2022 goes to the 5-star family hotel Feuerstein.
Share Post: