Home page
Leading SPA Blog
Leading Spa Award 2022 Rhineland-Palatinate: Pfalzblick Wald Spa Resort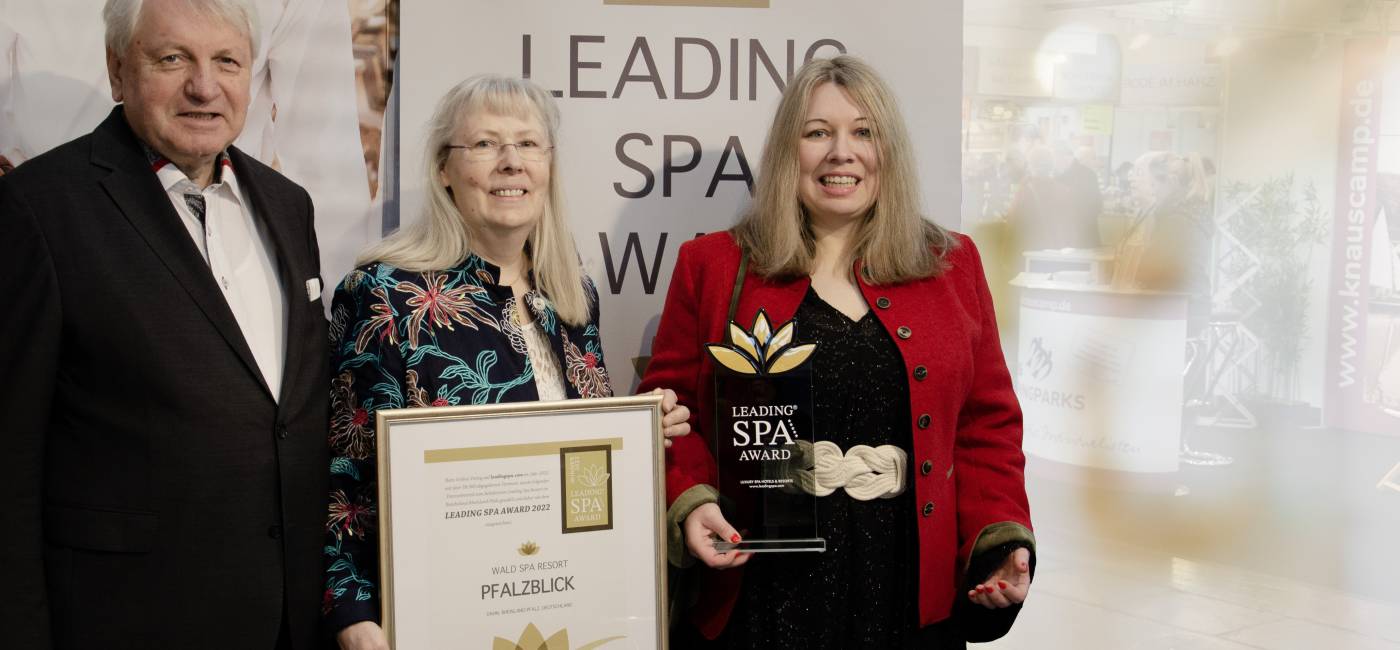 If you are planning a break that is good for your body, mind and soul, there is a sign that you can use as a guide.
Every year, an independent jury selects the most outstanding hotels from over 38,300 wellness lovers for a unique pampering experience.
In addition to the wellness area, massages and treatments, ambience, cuisine, hospitality and many other categories also count.
Nothing is left to chance.
Anyone who can secure the LEADING SPA AWARD has convinced all along the line.
This also applies to the Pfalzblick Wald Spa Resort in Rhineland-Palatinate.
With its overall concept, it stands out from the norm and brings the coveted award to Dahn.
A total of 16 LEADING SPA AWARDS were presented this year in Germany, Austria and Italy.
There is one award per state.


Surrounded by majestic landscapes, the Dahner Felsen and proud castles, the Pfalzblick has chosen an exceptionally beautiful place to work.
The area is criss-crossed with picturesque walking and hiking trails and the wellness concept is also linked directly to nature.
With an outdoor pool that is heated all year round, natural swimming pond, indoor vitality and sauna worlds, with the sun garden and the world of pleasure on the panorama terrace.
Views and insights are transformed into downtime in the midst of nature.
Excellent conditions for pure relaxation.
Share Post: