Home page
Leading SPA Blog
Leading Spa Award 2022 North Rhine-Westphalia: Romantic & Wellness Hotel Deimann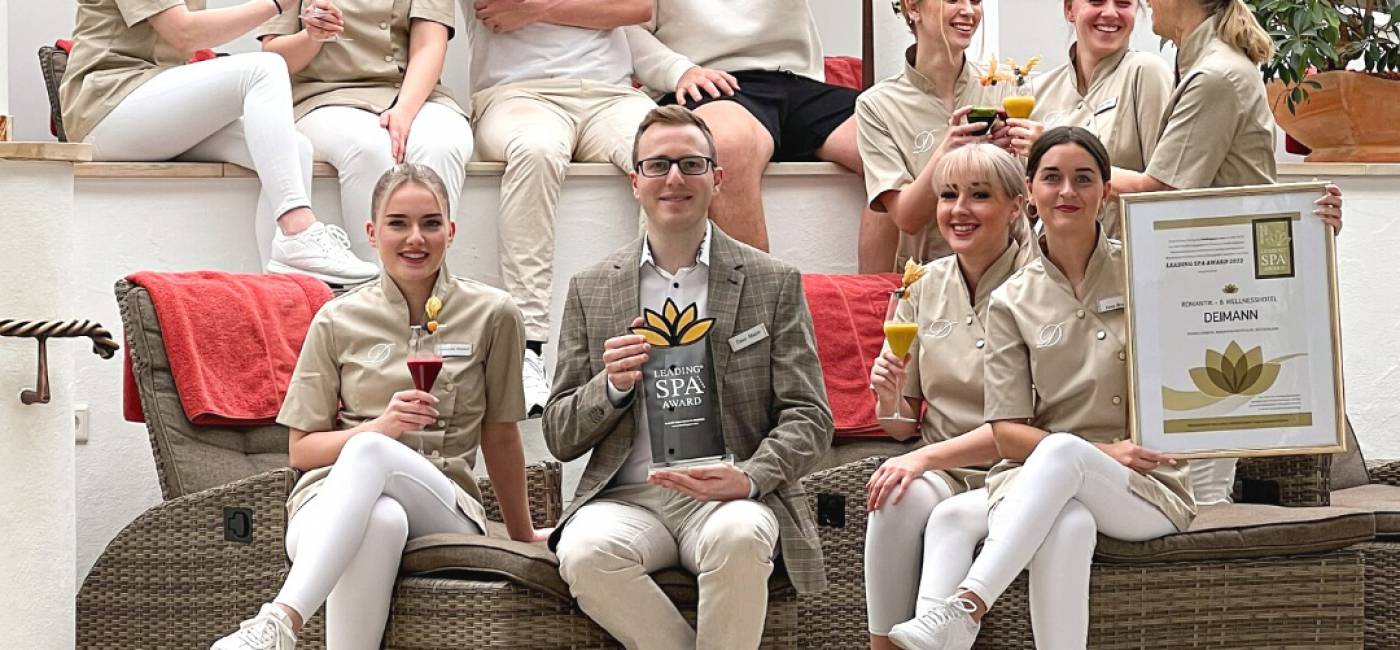 Forest and water, rest and relaxation, vacation and variety - all this is wellness.
And all of this is taken into account by the jury when presenting the annual LEADING SPA AWARDS.
Over 38,300 independent guest votes were collected in order to select the 16 LEADING SPA WINNERS, who were convincing across the board.
From the world of wellness to the culinary delights, a holistic concept for rest and relaxation must be noticeable and visible.
The Romantik- & Wellnesshotel Deimann convinced the guests with its quiet location right next to the forest and water, with the wellness offer, the ambience and the hospitality and thus secured one of 16 LEADING SPA AWARDS 2022.
The award is given in Germany, Austria and Italy – only once per federal state.
If you had to describe the Romantik- & Wellnesshotel Deimann in just one word, it would probably be "versatile".
Every day of your holiday becomes unique if you take advantage of the offers in and around the hotel.
Extensive hiking trails and bike trails await in front of the door, there is a golf course and of course the water and sauna worlds with relaxation and sunbathing areas.
The gourmet restaurant also offers culinary highlights, for which it was awarded a Michelin star.
If you don't want to do without anything during your wellness holiday, you've come to the right place at the Deimann.
A feel-good concept that undoubtedly deserves the LEADING SPA AWARD NORTH RHINE-WESTPHALIA 2022.
Share Post: